T H E L I F E A R T O I S
Mother London approached me to create illustrations for Stella Artois' new global campaign. The feedback was beyond my expectations; my work defined the aesthetics and led me to be the leading artist of the project. I flew to London to design many posters, an animated film, characters, scenarios, and other elements in the same style, working close to the fantastic team of Mother. The result was so good that my illustrations became the reference for any production, by professionals and companies across the world.
The Life Artois
was launched after more than a year of production and is arriving Europe, North/Central/South America, Asia, and Oceania. I hope that with such a large scale of exposure, my work inspires people about the value of the simple pleasures of life, like sharing a beer with friends and loved ones. One of the things we miss most during isolation, but will soon be able to enjoy again.
More information at
stellaartois.com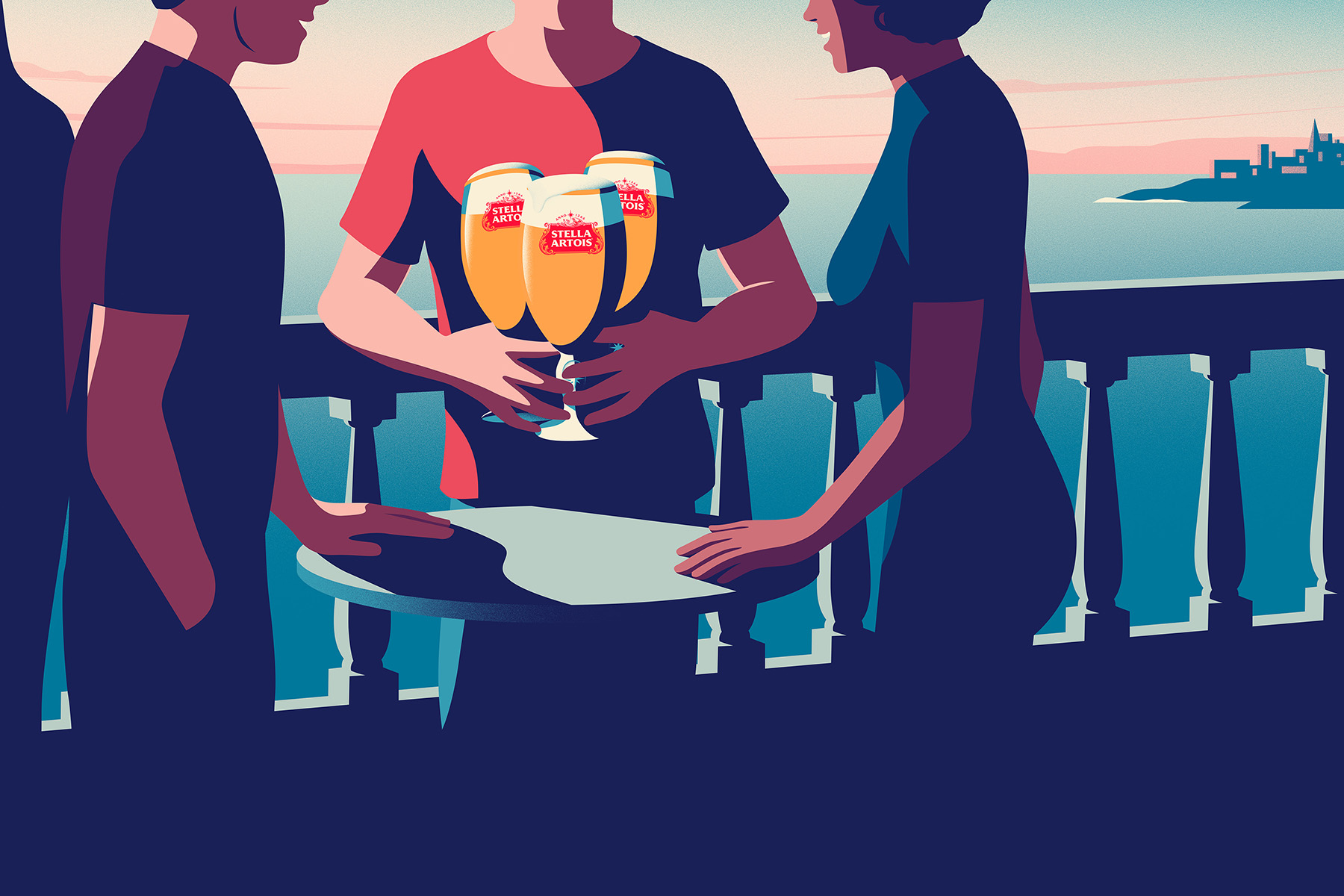 © 2020 All rights reserved